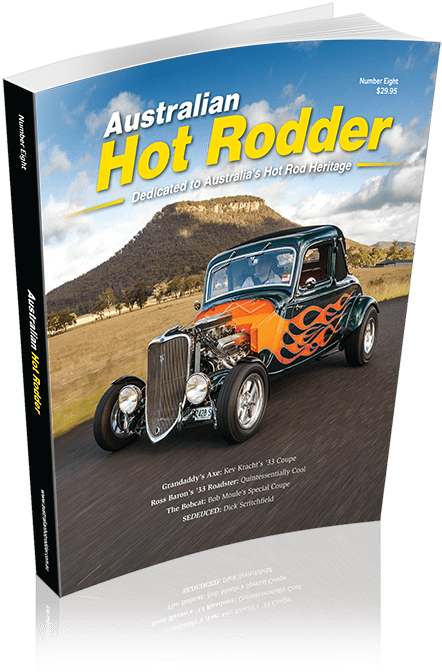 Australian Hot Rodder Issue No. 8 has arrived, and with Christmas around the corner the timing is perfect for anyone who is looking for the perfect gift for the hot rodder in their lives.
Like previous issues AHR #8 brings to life Australian hot rodding like no other publication.
Packed into its 152 glossy, full colour pages are great features on Kev Kracht's sweet '33 Ford Sport Coupe, Ross Baron's interpretation of a classic '33 Ford roadster, Glenn Holmes' '60s T-bucket, Bob Moule's early Holden custom coupe, the traditional rods of Michael Ahrens, veteran Sydney rodder Ronnie Williams, Joe Pirotta's Mustang-powered FX Holden, Neil Stamp's classic '35 Ford coupe, and pioneering American rodder Dick Scritchfield.
To order your copy, click here, or phone 0409 705 062.
While you're here check out our great value past issue packs. Buy two or more back issues, that's Issue #1 to Issue #7, and we'll only charge you $20 per issue and we won't charge you for postage.