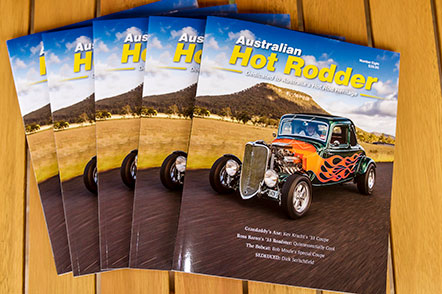 The writing is done, the photography is finished, it's been proofed, printed, and it's now being shipped.
Yes, the much-anticipated Issue No. 8 of Australian Hot Rodder is on its way from the printers.
With the sharp '33 Ford Sort Coupe of third generation hot rodder, Kev Kracht on the cover, Issue No. 8 of AHR brings Australian hot rodding alive with great stories and stunning photography on some of the best hot rods and hot rodders this country has produced.
To order your copy, click here, or phone 0409 705 062.