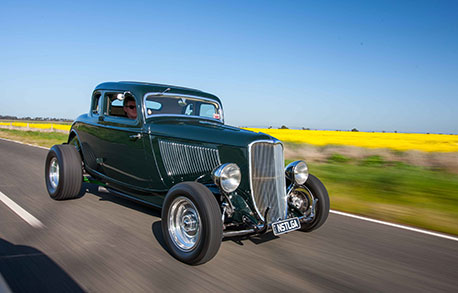 Australian Hot Rodder has joined forces with The Rubber Connection for the official release of Issue Number Three.
AHR#3 will be launched at The Rubber Connection's Dandenong shop on October 5 and all hot rodders are invited to come along and bring their hot rods for what promises to be a great day. Many of the hot rods featured in Issue Number Three will be there, including the ex-Graeme Blaby '33 Ford coupe now owned by Mick Jubber, along with others that were featured in Issues Number One and Two. It will be a great opportunity to get your copy of AHR#3 and have it autographed.
The launch will run from 10.00 am to 3.00 pm at the Rubber Connection, which is located at Factory 6/355 South Gippsland Highway, Dandenong South.
For more information phone Jeff Cooper on 03 9799 1012 or Graham Smith on 0409 705 062.