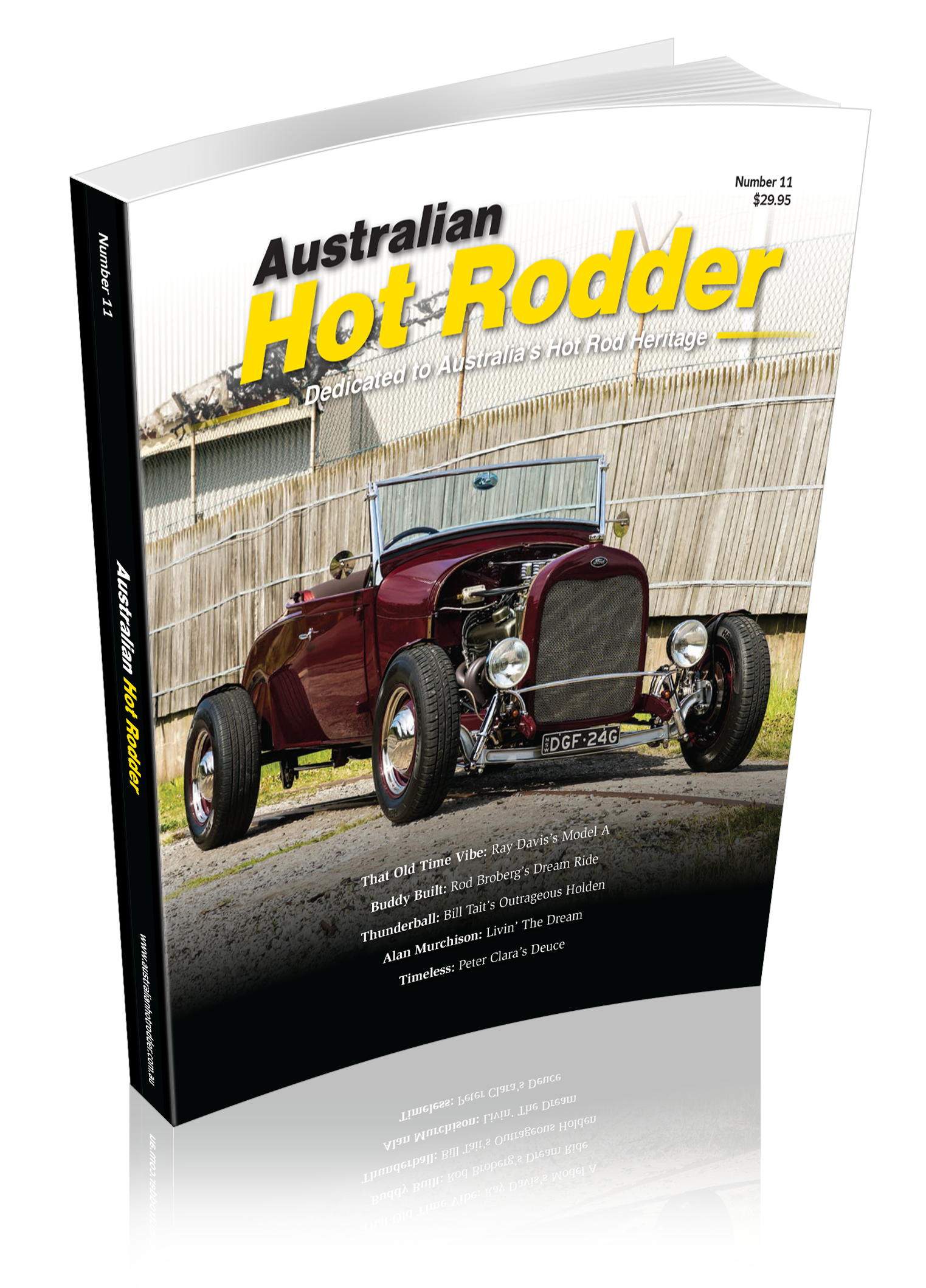 It's been a long time coming but we're excited to report that the latest issue of Australian Hot Rodder – #11 – is currently being printed and is now available to pre-order.
As with past issues of AHR this new issue is jam-packed with interesting and informative features on iconic Australian hot rods, rodders, and drag racers.
Rods featured in AHR #11 are:
The late Rod Broberg's Model A coupe put together by his loyal mates after he passed away.
Ray Davis' super sweet traditionally styled Model A roadster.
John "Chook" Taylor's beautiful black '33 coupe.
The screaming six-pack altered raced with such success by the Wilson brothers in the 1970s.
'Thunderball', the outrageous Holden powered by a WW2 bomber engine.
The life and times of veteran rodder and racer Alan Murchison.
Pioneering parts maker Jim Veale.
Peter Clara's timeless Deuce roadster.
Pre-order your copy of AHR #11 right here or by phone on 0409 705 062 and we'll have it winging its way to you home as soon as it lands at AHR headquarters.