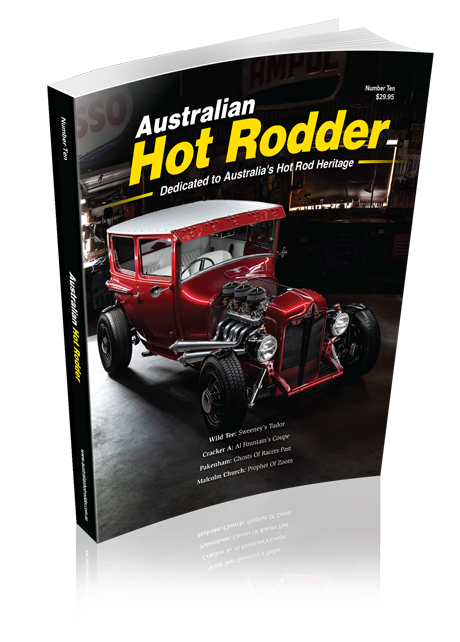 With lockdowns, border closures, curfews, and travel restrictions, Covid has affected everybody in Australia, and the people who bring you Australian Hot Rodder haven't been immune to the difficulties.
But at last, after what seems an eternity, Australian Hot Rodder #10 has been completed and is now in the hands of our printer.
That means it will soon be available for purchase from our website and selected retailers around the country and in New Zealand.
Boasting 136 full colour, glossy pages packed with the best hot rodding yarns and photography it will surely deliver hours of top reading.
Our cover features Wayne Sweeney's beautiful flathead- six Model T Tudor that screams the '50s from every angle.
There's also Al Fountain's tough Poly-powered retro Model A coupe, John Lynch's 427 cubic inch SOHC- motored '34 roadster, John Hayward and his obsession with '39 Chevys, Malcolm Church's wizardry with vintage hot rod engines, Bob Dunn and his blazing blown-altered racer, plus a nostalgic look back at Pakenham, the birthplace of Australian drag racing and hot rodding.
Pre-order your copy now and we'll give you a 10 per cent discount on the cover price, that's $26.95 per copy, plus postage.