Issue #4 of Australian Hot Rodder captures the essence of Australian Hot Rodding through in-depth features and great photography of some of the best hot rods ever built in Australia and the people behind them.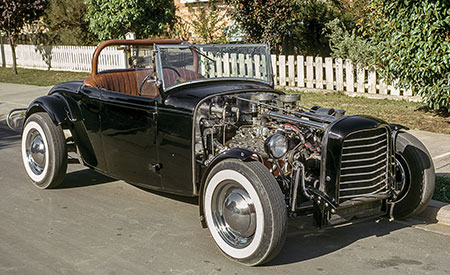 DEUCE DAZE
Peter Leech was smitten by what he saw in the American hot rodding magazines in the early 1960s when he was in short pants and still going to school. He built his beloved channelled '32 Ford roadster while still a teenager, then rebuilt it, again, and again, and again. Read about this remarkable hot rodder and his ever changing roadster.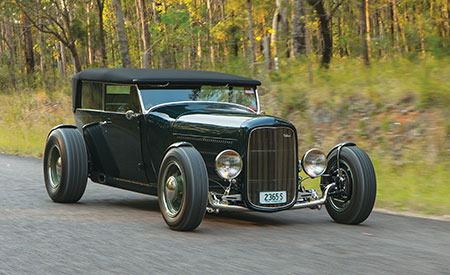 CLASS A TUB
Bob Bowman has been building hot rods for almost 50 years and he remains one of the most innovative hot rodders in the country. His latest hot rod a remarkable handcrafted Model A tub is a classic example of his creativity.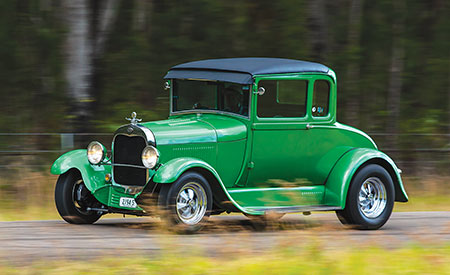 COOL MINT COUPE
Before the Model A tub Bowman was best known for the Peppermint Pirate, the Model A Ford coupe he first built in the early 1970s. It grew out of a bunch of leftover bits to become one of our most memorable hot rods.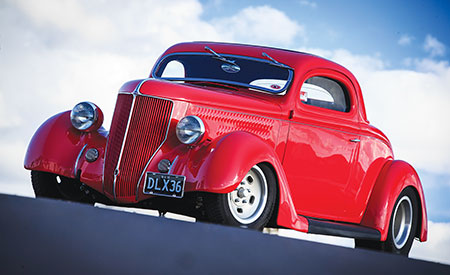 TRUE TO TRADITION
Warren Wilkie wowed everyone with his super sanitary Model A roadster at the first ASRF Nationals at Narrandera in 1973. Today, he builds superb traditional hot rods at his rod shop in Toowoomba. We feature his stunning '36 Ford three-window coupe.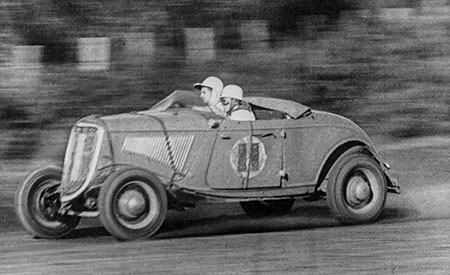 ROADS TO GLORY
Pukka road racers were shocked to the core when a couple of unknowns in a humble '34 Ford roadster blew them away to win the 1934 Victorian Centenary Grand Prix at Phillip Island in 1934.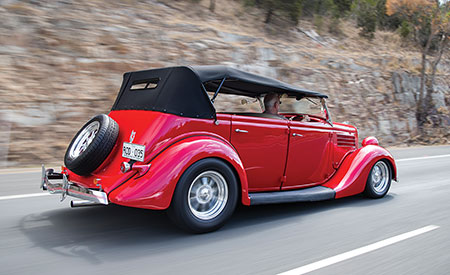 TOURING CLASS
Tasmanian Don Langdon originally rebuilt his '35 Ford Phaeton from a rusty relic into a much-admired beauty latest rebuild on his classic.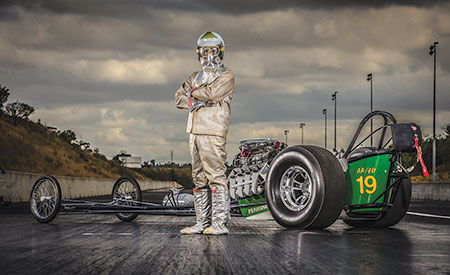 FROM FLAT OUT TO FULL NOISE
The cackle scene is big news in America where old rails are being dusted off and demonstrated with their old school fire and fury in front of appreciative audiences all over the country. Ross Preen is Australia's King of Cackle with his ex-John Maher racer.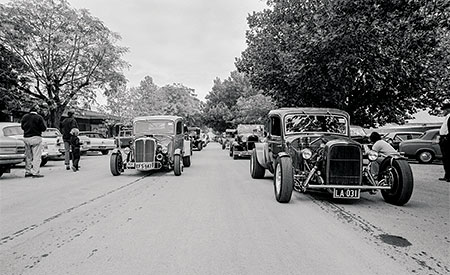 HOT ROD HEAVEN
Old time hot rodders say the best Nationals were the first at Narrandera in 1973. We take a nostalgic look back a time when hot rod get-togethers were all about having fun.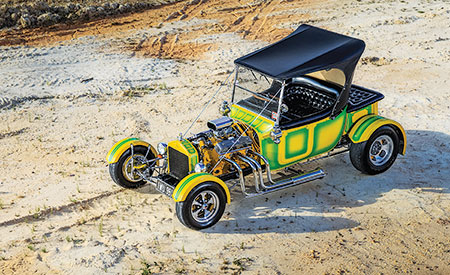 THE LUCK OF THE DRAW
Malcolm Mountjoy couldn't believe his ears when he was announced as the winner of the first ASRF Nationals raffle car at the Narrandera nationals in 1977. He still has the car today, and it's as sharp as ever.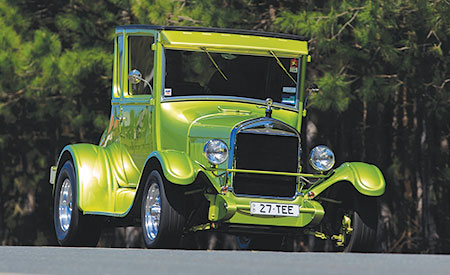 TWO HOT TEES
Leon Birss a thing for Henry's Model T. He turned one into a trophy-winning beauty in the early 1960s, and after a spell away from the hobby has built another.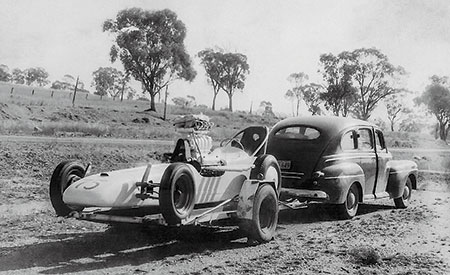 THE PATHFINDER
New South Welshman Brian Keegan was drag racing before we had any drag strips to race on. He is truly one of our drag racing pioneers.