Issue #2 of Australian Hot Rodder was launched in style in early September when hundreds of hot rodders descended on Pirotta Motorsport, the scene of the launch of Australian Hot Rodder last year.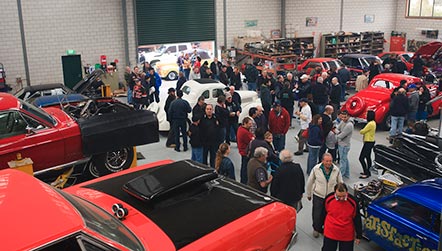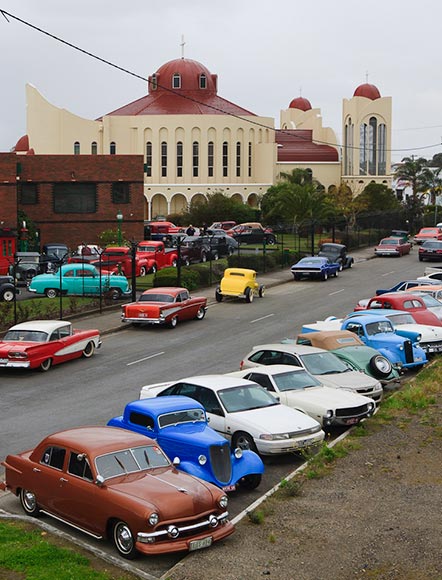 Those who missed out on seeing the show-stopping Nailhead Buick-powered Model A Ford bucket built by Joe Pirotta and Charlie Caruana in the 1960s run at the launch of AHR Issue #1 were treated to a repeat running of the iconic hot rod.
To the delight of everyone Joe Pirotta did the honours this time when he started the 'Crimson Pirate' to demonstrate that the rumours that the car wasn't a runner were unfounded. Just to underline that it was also capable of being driven the crimson and gold pickup was driven out of the workshop and down the road outside Pirotta's factory.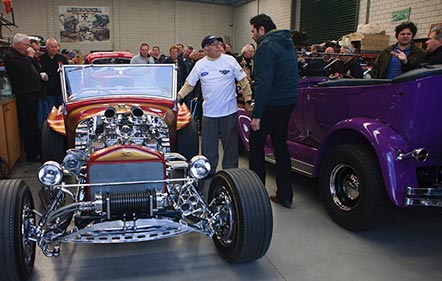 They also saw and heard the awesome 'Satisfaction', the blown 427 cubic inch SOHC Ford V8-powered Cortina drag car, fired up, as well as a dyno demonstration.
The 'Satisfaction' name dates back to the 1960s when Joe and Charlie painted on the side of the 289 cubic inch Windsor-powered FX Holden they built back then.
Several of the cars that feature in AHR Issue #2 were also on hand. Colin Bates brought along his beautiful '36 Ford coupe, which took centre stage on the workshop floor as the AHR #2 cover car. Ray Sprague was also there with his road-racing '32 Ford roadster, so too was 'Ned' Kelly, who came in his stunning red '35 Ford coupe, and veteran hot rodder Leo Spessott who dusted off his flamed '40 Ford convertible for the day.
Also there to help launch AHR #2 were drag racing legends Eddie Thomas, who is featured in #2, John English, Jack 'Fizzball' Collins, and Jim Walton.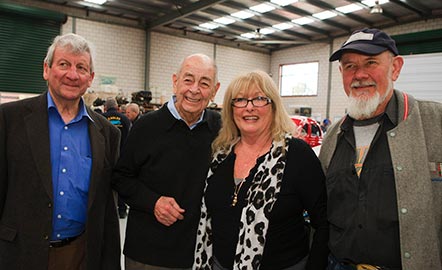 The highlight of a great day came when Eddie Thomas and Colin Bates were invited to cut the cake to mark the occasion.