Australian Hot Rodder # 5 is nearing completion and will soon be sent to the printers. We're currently reviewing the colour proofs before giving the printer the go-ahead to print, but before we do we thought we'd let you see what you're in store for when it goes on sale in the coming weeks.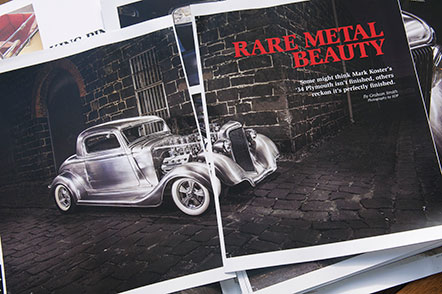 The cover features Mark Koster's stunning bare metal '34 Plymouth. The Melbourne hot rodder wanted something different and we can only say that he more than achieved his goal with his beautiful old-style Hemi-powered Mopar coupe.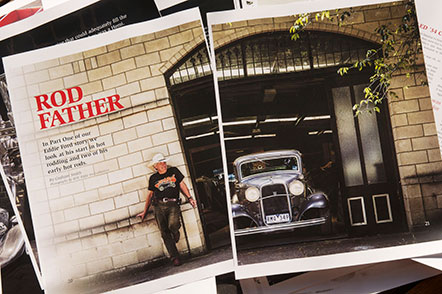 Featured inside is the first instalment of our story on pioneering hot rodder and publisher, Eddie Ford. We chronicle Eddie's start in hot rodding way back in the 1950s, and journey through the adventure of building two of his best known and loved hot rods, his channelled '34 coupe and the '32 coupe he swapped for a '33 tourer with American hot rodder, Fred Steele.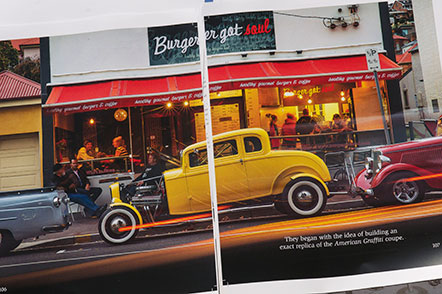 Peter Leech built his first hot rod, a channelled '32 roadster, in the 1960s. He followed that up with this fabulous tribute to the movie, American Graffiti, with this beautiful '32 coupe.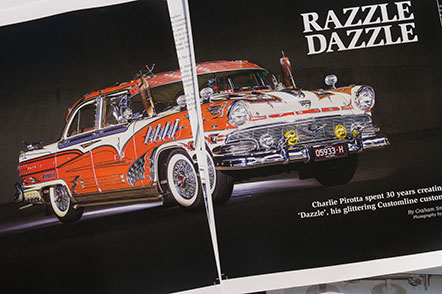 Dazzle was Charlie Pirotta's dream machine. He worked on the '56 Customline for 30 years, all the time adding to it as he created a unique piece of automotive artwork. Since his death the unique car has been to Canada and back again, and is now owned by John Gladwell, who remembers seeing the car in the 1960s.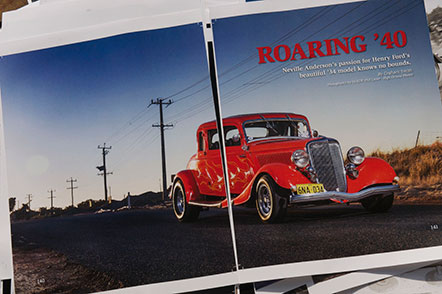 Veteran Perth hot rodder Neville Anderson loves '34 Fords, he's owned dozens of them, and still has a few in his shed, but his favourite is the Dodge-powered five-window coupe he built in the 1960s and took to the first Nationals in Narrandera.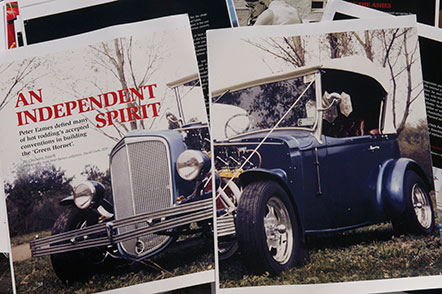 Peter Eames was never bound by the rule that says a hot rod has to be a Ford. His first hot rod, a bucket he built from a '34 Chev tourer, is one of the great survivors having survived a fire as well as the ravages of time.
We haven't forgotten drag racing's place in hot rodding and look back at two of the great early drag racers.
It's 50 years since the first National drag racing championship was run at Riverside in Melbourne and we caught up with Jack "Fizzball" Collins who told us how he managed to win the title at the wheel of a Holden six-cylinder powered rail.
Ian Bell and his mate, Alf Mullins, set the drag racing world alight in the early 1960s with their homebuilt Chrysler-powered rail.
Once the colour proofs are approved the printing can proceed and AHR #5 should soon be available.
To order your copy, click here, or phone 0409 705 062 now.