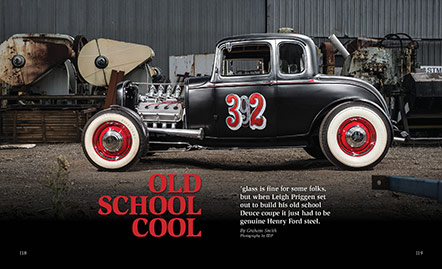 As has become tradition with the launch of each new issue of Australian Hot Rodder we are calling all hot rodders to the launch of AHR #6.
AHR #6 is jam-packed with entertaining features and fabulous photography on great Australian hot rods, pioneering hot rodders, and drag racers.
The event will be held at The Rubber Connection, Factory 6, 355-365 South Gippsland Hwy, Dandenong South on Saturday, October 15 and we are expecting a large turnout of hot rods, customs, and classic cruisers.
Bring along your favourite ride and meet the people who put Australian Hot Rodder out.
It all starts at 10.00 am and will wrap up around 2.00 pm.
The Bay Rodders will be running a sausage sizzle on the day, and drinks will be available.
Copies of AHR #6 will be available to purchase at the launch, along with copies of earlier issues in case you've missed any.
For more information call AHR on 0409 705 062, or The Rubber Connection on 03 9799 1012.