Issue #3 of Australian Hot Rodder brings Australian hot rodding alive with great in-depth stories and fabulous photography of some of Australia's best hot rods, drag racers and events.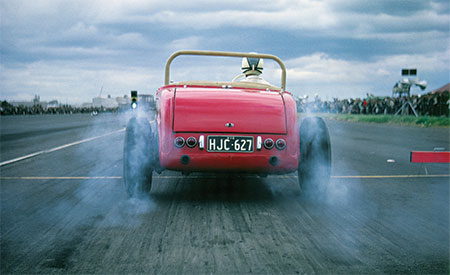 RACE 'N' ROAD STAR
In 1965 there was no faster hot rod in the country than Tony Mullen's classic Ford Y-block powered '32 Ford roadster. Mullen not only ruled the road in his little red car, but he was also king of the strip, winning the 1965 Australian drag racing title for road-going hot rods.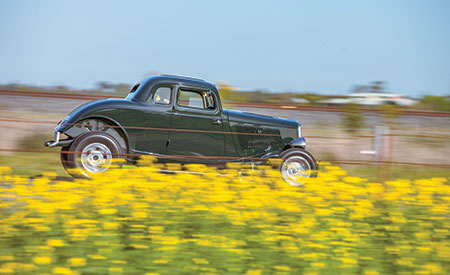 CALIFORNIA DREAMIN'
Graeme Blaby stunned the local hot rodding scene when he pulled up at the 1979 Street Rod Nationals in his traditional '34 Ford coupe. Blaby was determined to live hot rodding the Californian way and the '34 coupe was his way of doing it. Mick Jubber now owns the coupe and is committed to keeping Blaby's dream alive.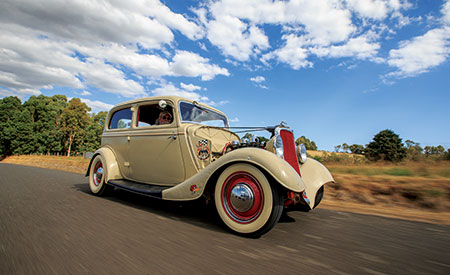 A BEATER LIFE
When Graeme Blaby's California dream faded he turned the clock back to an earlier, simpler time when cashstrapped young guys spent their weekends building hot rods and drove them to work come Monday morning. Blaby's back-to-basics '34 Tudor is his rebel yell against the billet movement.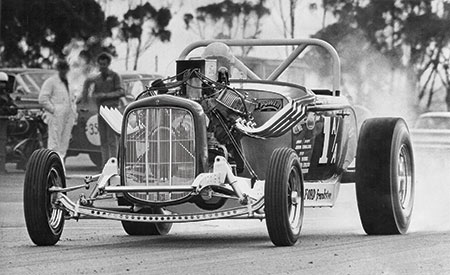 PASS MASTER
John English was a towering figure on the drag racing scene in the 1960s. The Victorian engineer/driver started racing a hot Mercury sedan at Pakenham in the late 1950s before going on to dominate the national drag racing scene for more than decade at the wheel of his '32 Ford altered roadster.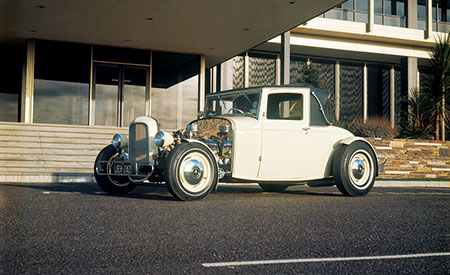 LITTLE SPORT – THEN AND NOW
Melbourne hot rodder Ern Harewood built one of the prettiest hot rods of the 1960s when he took a wrecked '32 Ford Sport Coupe and turned it into a trophy-winning beauty he called Little Sport. The channelled Sport Coupe has been owned since the early 1970s by Maury Stevens who has plans to return it to the road.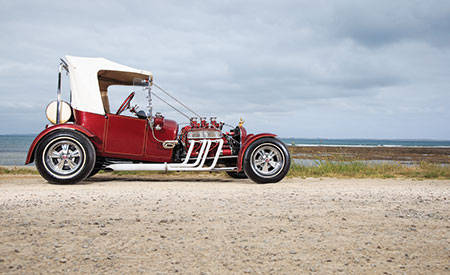 SURFIN' T
Following the popularity of the Norm Grabowski-built Tbucket in the hit TV show 77 Sunset Strip T-buckets were all the rage in the 1960s and the Surf Buggie built by the Mitchel brothers in Melbourne was one of the best. We tracked the iconic hot rod down and inspired its new owner to get it back on the road after years gathering dust in his Melbourne garage.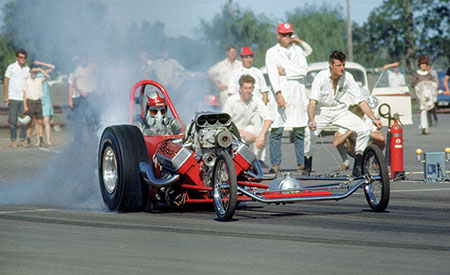 DRAG FEAST
Drag racing in Australia roared to a whole new level of professionalism following the tour by six American drag racers in 1966, which gave local racers a glimpse of what the sport could become here.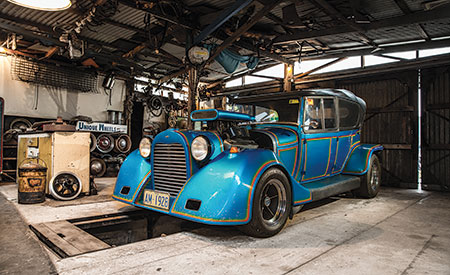 ANDY'S FORMULA A
Mainlanders didn't know what to make of Andy Morris's wild Model A tourer when the lanky Tasmanian crossed Bass Strait for the first time, but they soon discovered there was much more to Morris and his Model A than quirky looks.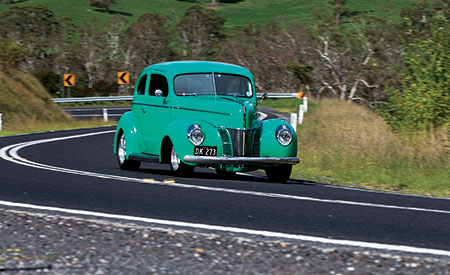 MIGHTY MEGATON
Geoff Kracht took a battered '40 Ford Sloper and turned it into a sparkling show beauty in the 1960s, it was then left to gather dust until his son David gave it a whole new life as the thoroughly modern day cruiser we found when we went to visit him at his Blue Mountains home.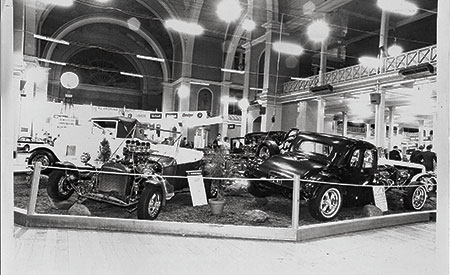 SHOW TIME
Shows have long been a favourite way for hot rodders to show off the fruits of their labour in public. We trace the early history of hot rod shows in this country.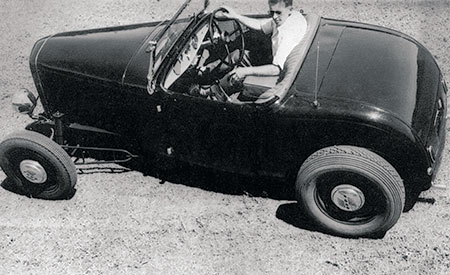 THOMAS'S FLYER
With no other hot rods for reference or hot rodders to talk to Peter Thomas had little to guide him when he built his channelled '32 Ford roadster in the mid-1950s. Instead he turned to his road racing mates and the specials they were building for guidance.