After signing off the colour proofs of the new Australian Hot Rodder #6 we've given the printer the green light to fire up the presses.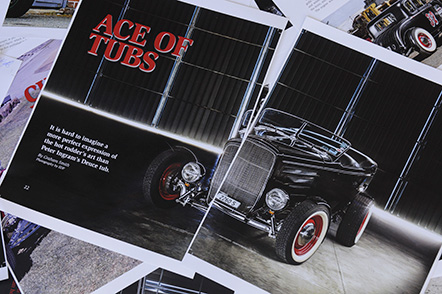 The front cover of AHR #6 features Peter Ingram's beautiful black '32 Deuce tub, one of the sharpest hot rods built in this country. Our feature plots the stunning tub's build and then follows its journey across the Pacific to its new California home and back again.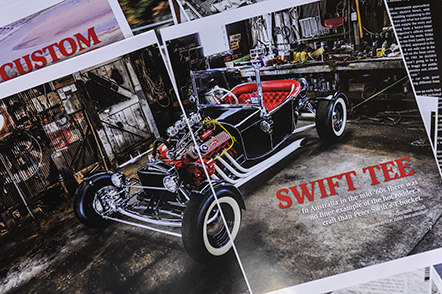 Peter Swift's legendary T-bucket is featured on the back cover. Built in the early 1960s, Swifty's bucket inspired many young hot rodders in the formative years of the hobby in this country.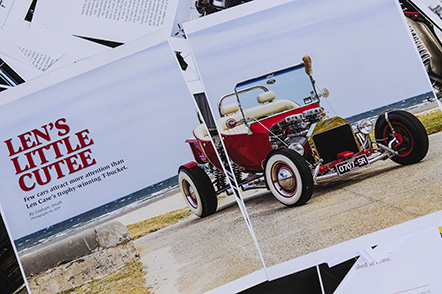 Len Case was one of those young hot rodders who was inspired by Swifty's T-bucket after seeing it in 1965 at the first Victorian Hot Rod Show. It took 40 years or more for him to finally realise his dream, but the result is worth it. We chronicle the story of his trophy-winning bucket.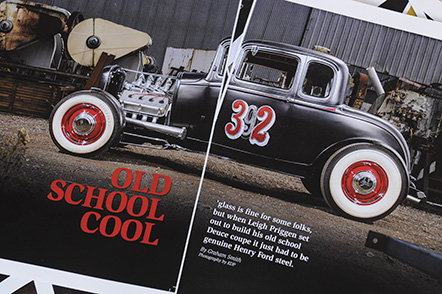 When Leigh Priggen set out to build a new hot rod, it had to be steel and it had to have an old-time feel. The result is this very cool Hemi-powered five-window Deuce coupe.
But we didn't stop there, AHR #6 is jam-packed with features on Eddie Ford's landmark Custom Rodder magazine, Paul Body's art deco era Dodge Victory 6 coupe, George Kotevich's sweet Model A roadster, Michael Pearson's early Holden custom, plus the exploits of Bob Hamilton and Greg Goddard.
To order your copy, click here, or phone 0409 705 062 now.