With the shipment now on its way from the printers we thought it timely to give you a look at the many features in AHR #6.
The journey that began as AHR #5 was being sent out to our loyal readers has been a long one, but we think it's been worthwhile as we've been able to assemble a fine collection of features on some of the most interesting characters and finest cars in Australian hot rodding.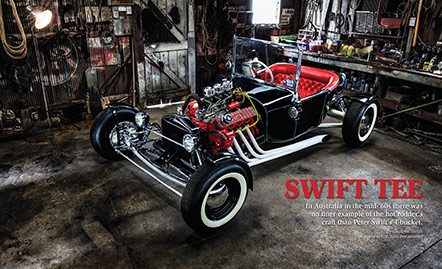 There are few more iconic Australian hot rods than Peter Swift's T-bucket. Built back in the early '60s when hot rodding was just finding its feet in this country, Swifty built a standout car that inspired a legion of aspiring young hot rodders to get into the hobby. We sat down with Swifty and listened as he told us his tale firsthand.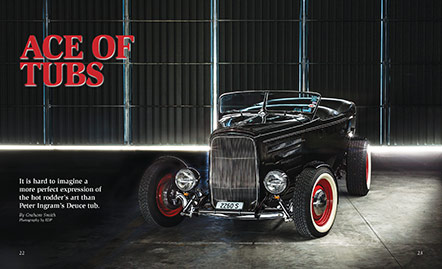 The tourer has never been the most popular body style with hot rodders, most preferring coupes or roadsters, but Peter Ingram showed how good a tourer, or tub, could be when he built his beautiful black Deuce tub in the late- '80s. Pete took the time to tell us how it came to be, and its tale of traveling to America and back again.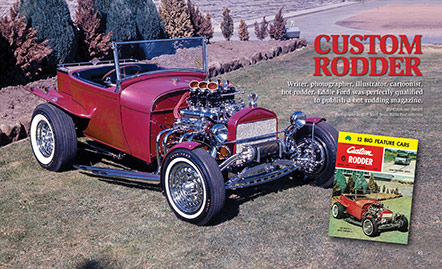 No one did more to spread the word about hot rodding in Australia than Eddie Ford. Eddie and his mate Jeff Dellow started Custom Rodder magazine in 1967. It was the first Australian hot rod magazine published by hot rodders with a passion for the new and exciting hobby. Eddie and Jeff took the time to tell us how the magazine came about.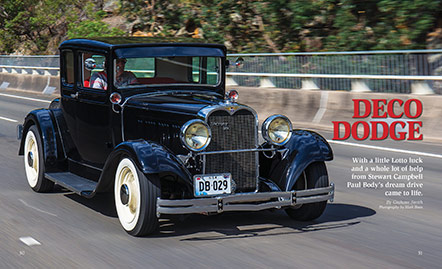 You don't see many hot-rodded Dodge Victory Six coupes, but Paul Body and Stewart Campbell created one very slick hot rod with a very traditional character.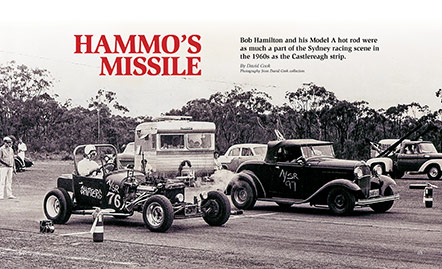 Bob Hamilton and his Model A bucket were larger than life parts of the fledgling Sydney hot rod scene in the 1960s. David Cook managed to sit down with Hamilton who told us how it was back then.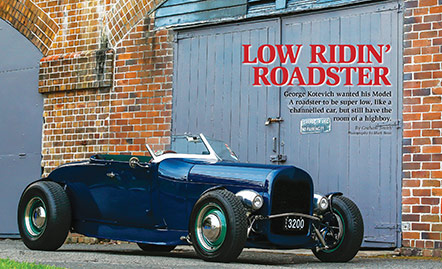 George Kotevich is best known for the channelled '32 roadster he owned in the 1960s. Gary Wright originally built the historic roadster but sold it to George in the late 1960s. It became even more famous after George rebuilt it. George's current Model A ride is reminiscent of that great old hot rod and he tells us all about it.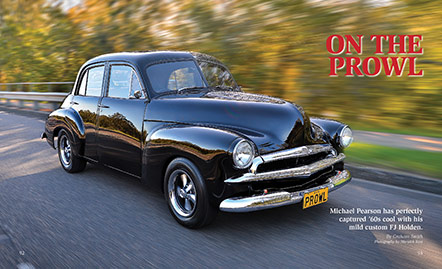 Old Holdens were as cheap as chips in the 1960s and customised early models were a common sight on our roads. It's rare today to see these old cars, but Michael Pearson has managed to create the vibe with his custom beauty.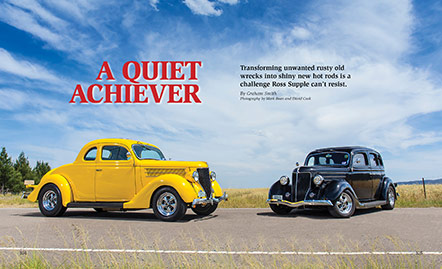 Ross Supple loves the challenge of bringing a rusty old Ford back to life as a bright new hot rod. As he told us when we went to visit him he's been doing just that for years, and there's no sign of him slowing any time soon.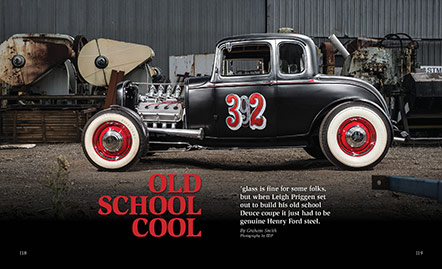 There's nothing better than an old school style '32 coupe and Leigh Priggen has perfectly captured that old-time feel with his freshly built Hemi-powered Deuce.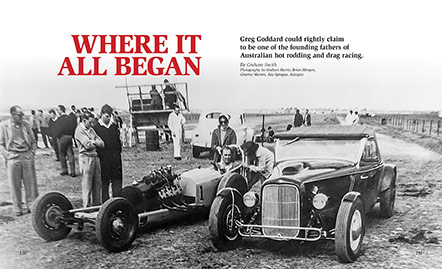 Greg Goddard built and raced what is widely regarded as Australia's first dragster when he competed in his flathead-powered rail at the races staged at Pakenham in the late 1950s.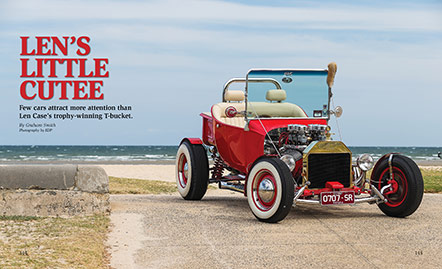 Len Case can't go anywhere in his red T-bucket without coming home with a trophy. It simply stands out from the crowd and attracts attention every time he takes it out.
To order your copy, click here, or phone 0409 705 062 now.